Pepwave Max BR1 MK2 Router - EssentialCare Subscription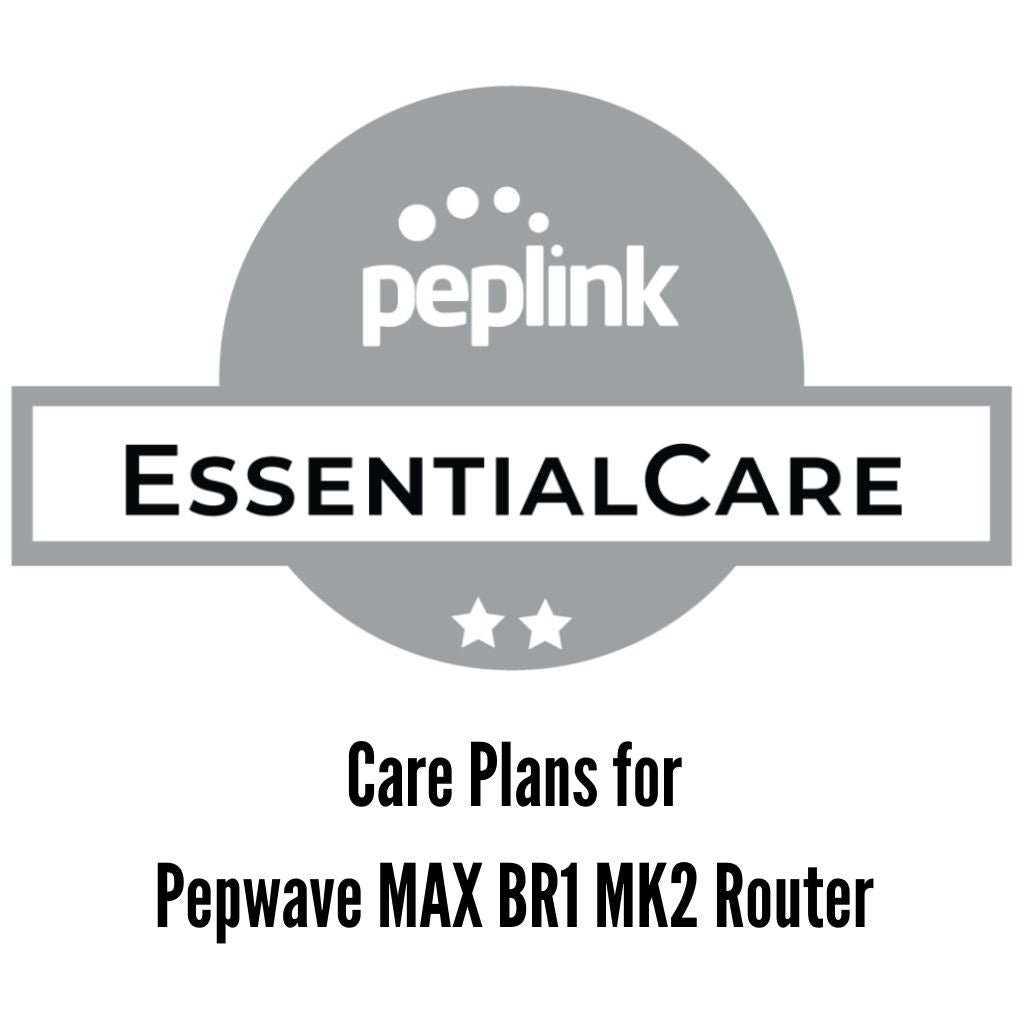 We only recommend the dual-modem Pepwave routers to users that plan to utilize 2 or more cellular plans at the same time. If you are using only one SIM card, a dual-modem router will not benefit you.
We recommend using any of the three major carriers: T-Mobile, Verizon and AT&T. Be sure to have your router's IMEI number(s) ready before buying a SIM card and data plan. At TechnoRV, we offer Verizon plans with 300GB of data for as low as $99 a month. These plans work perfectly with the Pepwave routers and are delivered as a SIM card that is ready to be placed in the device when you receive it. Your data plan can be paused when you are not using it and they require no contract.
No, the Pepwave works great without it, but be aware that the Pepwave can have better connectivity and increased speeds using a roof-mounted antenna. You can always add a roof-mounted antenna later if you find the Pepwave needs help accessing the signal where you are.
InControl2 is an online management system for Pepwave devices. It allows you to manage your Pepwave remotely. InControl2 is best used for those who have fleets of trucks or RVs and need to track and manage them. However, some RVers do find InControl2 to be helpful. We use it at TechnoRV to go into customers' routers remotely when we are doing Pepwave phone support.
All of our routers include a PrimeCare Plan for the first year after purchase. Your one-year PrimeCare Plan includes 1 year of InControl2 access, 1 year of SpeedFusion, and 1 year of warranty coverage. Pepwave Learning Series, TechnoRV 2023 Page 40 After the first complimentary year of coverage, you can subscribe to another year of your Care Plan to continue to have warranty coverage and the other great perks listed above.
While the Pepwave Cellular Router is not a cellular booster, it is certainly very powerful. The Pepwave has the ability to see and use cell signal bands that your phone can't even see sometimes. Of course, this will vary by location.
The WeBoost Cell Boosters and the Pepwave can work very well together. Just be sure that the Pepwave INSIDE antennas are installed on the router, then place the router in front of the WeBoost inside antenna. If you have a roof-mounted antenna, you will have to disconnect the cellular antenna cables and put the inside antennas back on to utilize this. Your router will receive the cellular boost and should perform very well for you in areas where your cell signal is poor.
Band 71 is a T-Mobile cellular band that can access cellular signals from further distances making it popular for RVers who like to "get away" from crowded areas which tend to be the areas with the best signal.
SpeedFusion is an awesome feature of Pepwave, and it allows you to do several things to improve your internet speeds and reliability: Bonding, Hot Failover, and WAN Smoothing.
Bonding is when SpeedFusion takes all available resources for accessing the internet that are in Priority 1 and bonds them together to increase speeds. This is really only helpful if you have a dual-modem router like the Pepwave Max Transit Pro Duo Cat 7-Cat 12 LTE Router and have 2+ cellular or WAN connections in Priority 1. SpeedFusion can be used with single-modem routers, but you must have multiple connections in Priority 1 to utilize this capability, but the single-modem routers only allow you to have one cellular connection in Priority 1. Unless you have a hard-lined WAN connection or a reliable WiFi source along with a cellular connection, this feature will do you no good and should be avoided.
Hot failover is a SpeedFusion feature that can be utilized when you have 2 connections prioritized in the Pepwave. This provides a seamless move from one connection to another without experiencing any disconnection of service. This only works when you have multiple connections prioritized (Cellular or WAN) which means if you have a single-modem router, it would only work if you have a connection in addition to your cellular connection. For this reason, we do not recommend using Hot Failover through SpeedFusion if you have a single-modem router. If you have a dual-modem router with multiple cellular connections, SpeedFusion's hot failover feature may be beneficial to you.
SpeedFusion can use multiple connections at one time and determine which is best in order to "smooth" out your internet connection. This is helpful if you are doing live broadcasts. The downside to this is it increases the data you are using since it is using multiple connections and only using the best portion of each to produce a consistent connection. If you are not doing live broadcasts or something similar, we do not recommend using WAN Smoothing in SpeedFusion. In addition, if you do not have multiple cellular or WAN connections in Priority 1, WAN Smoothing will not be useful to you.