GasStop Propane Shut Off - ACME Style (GSUSA2)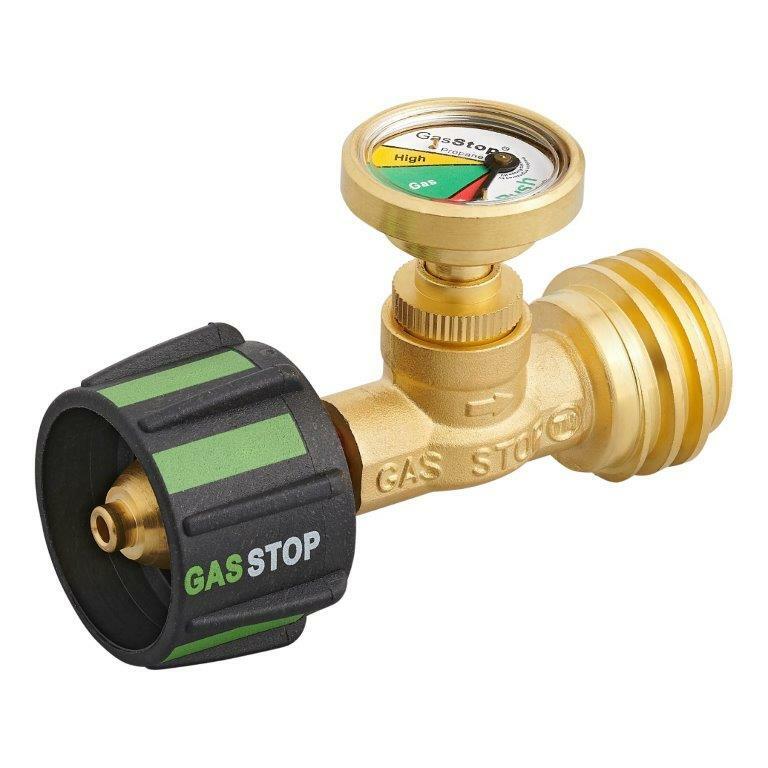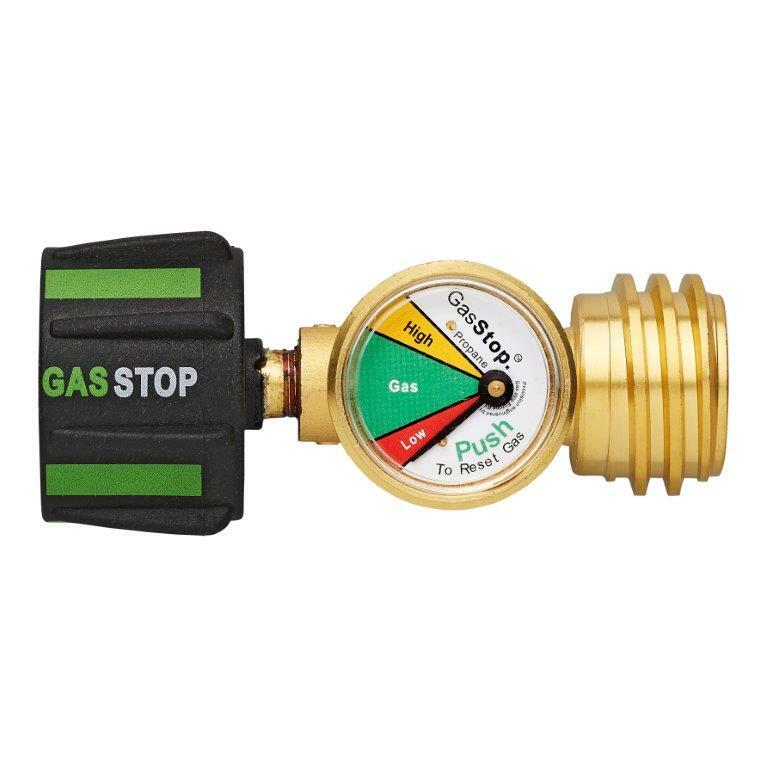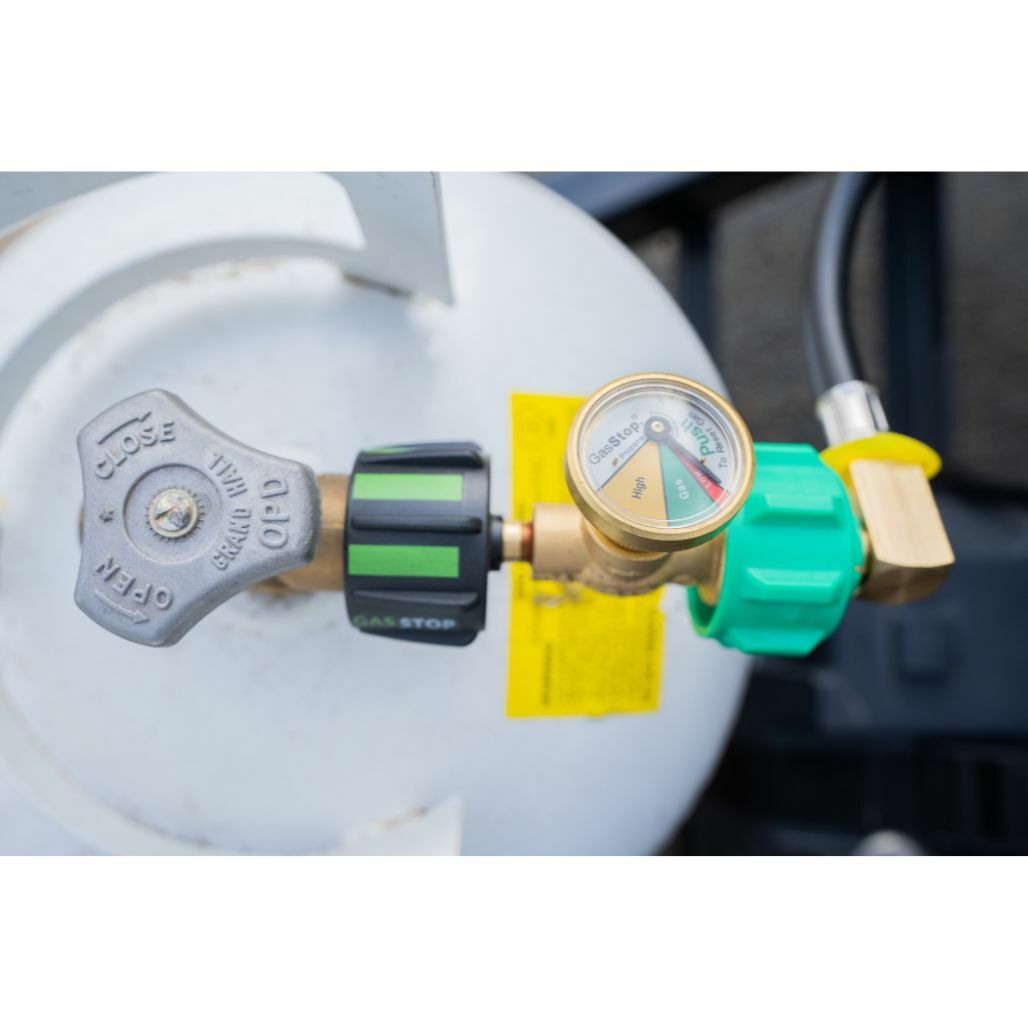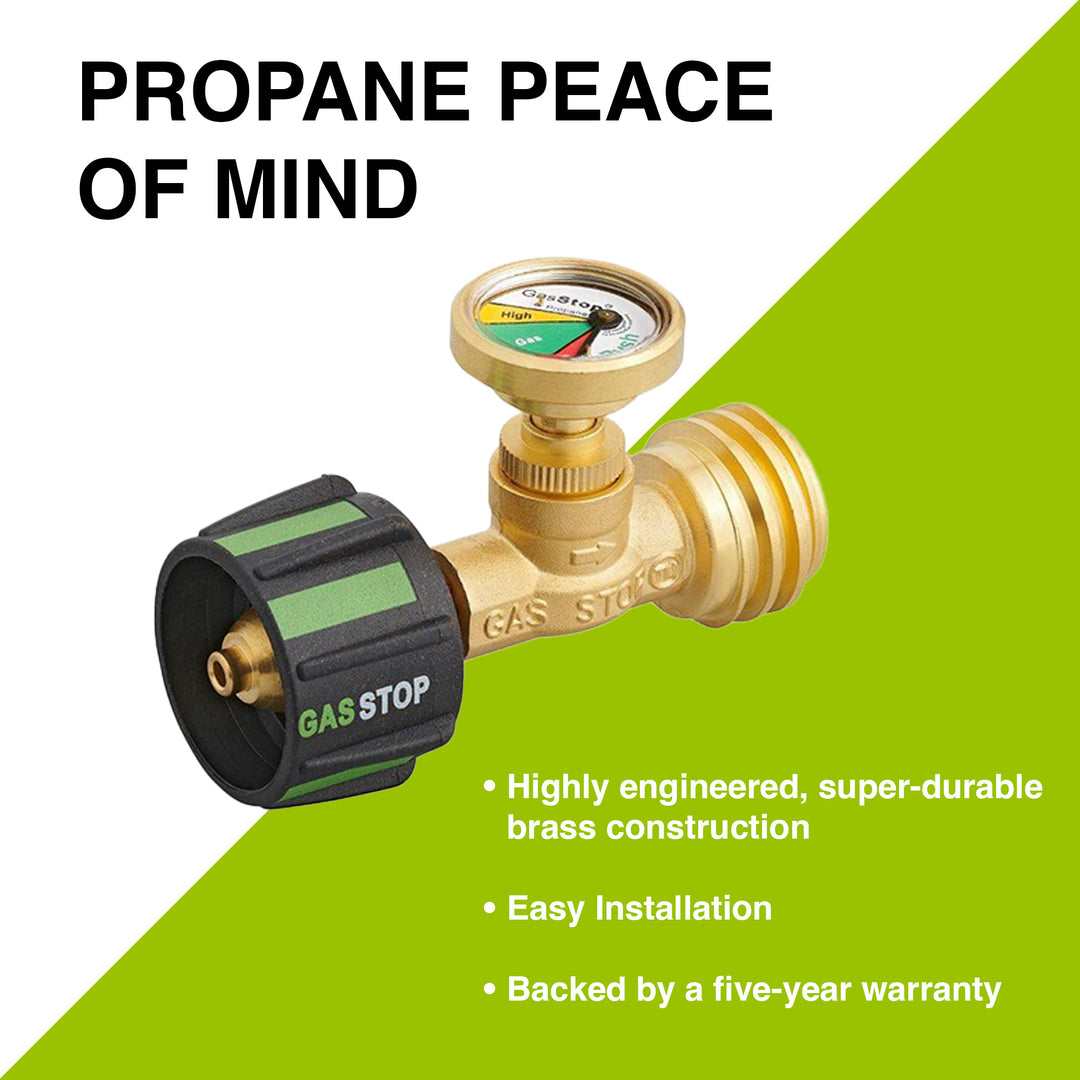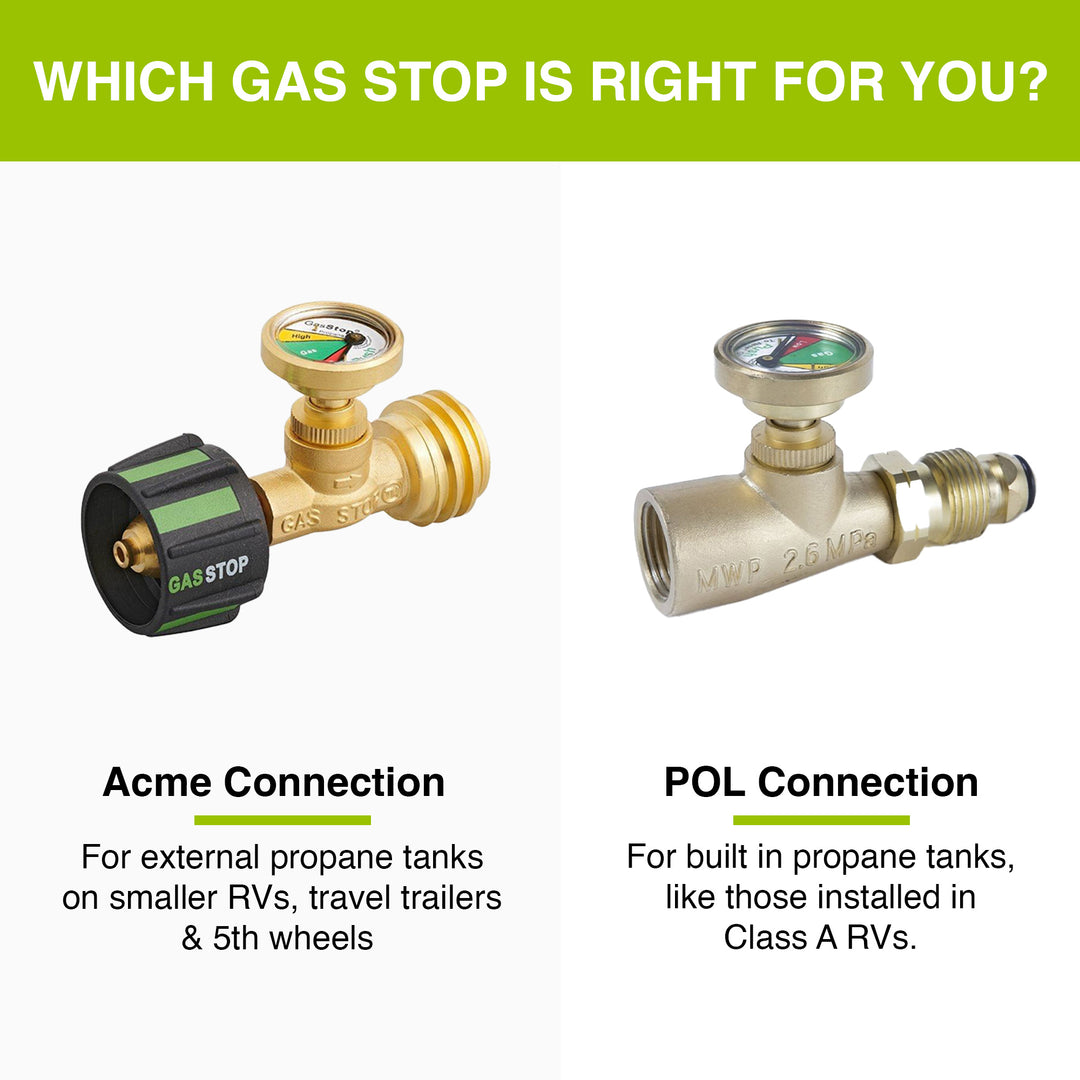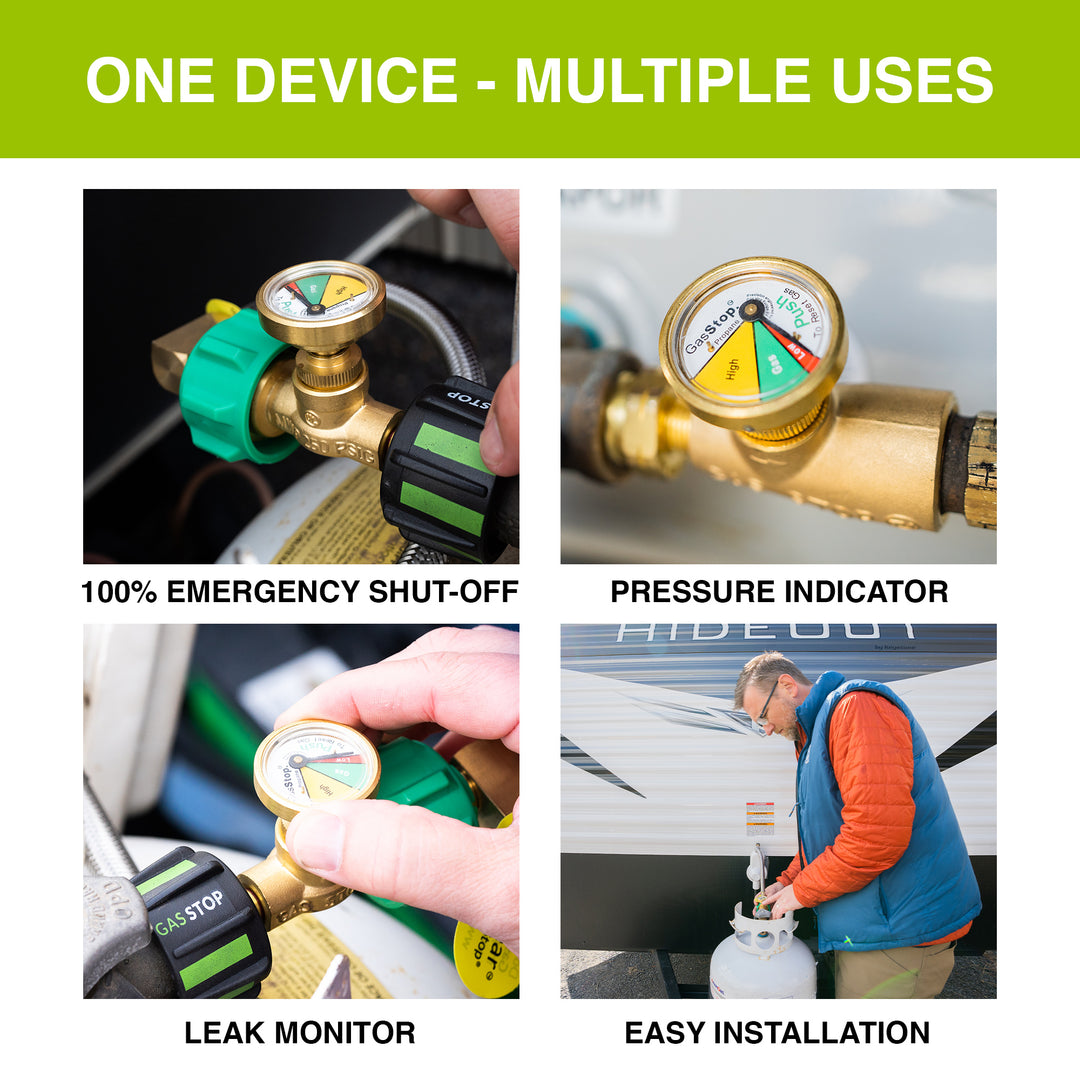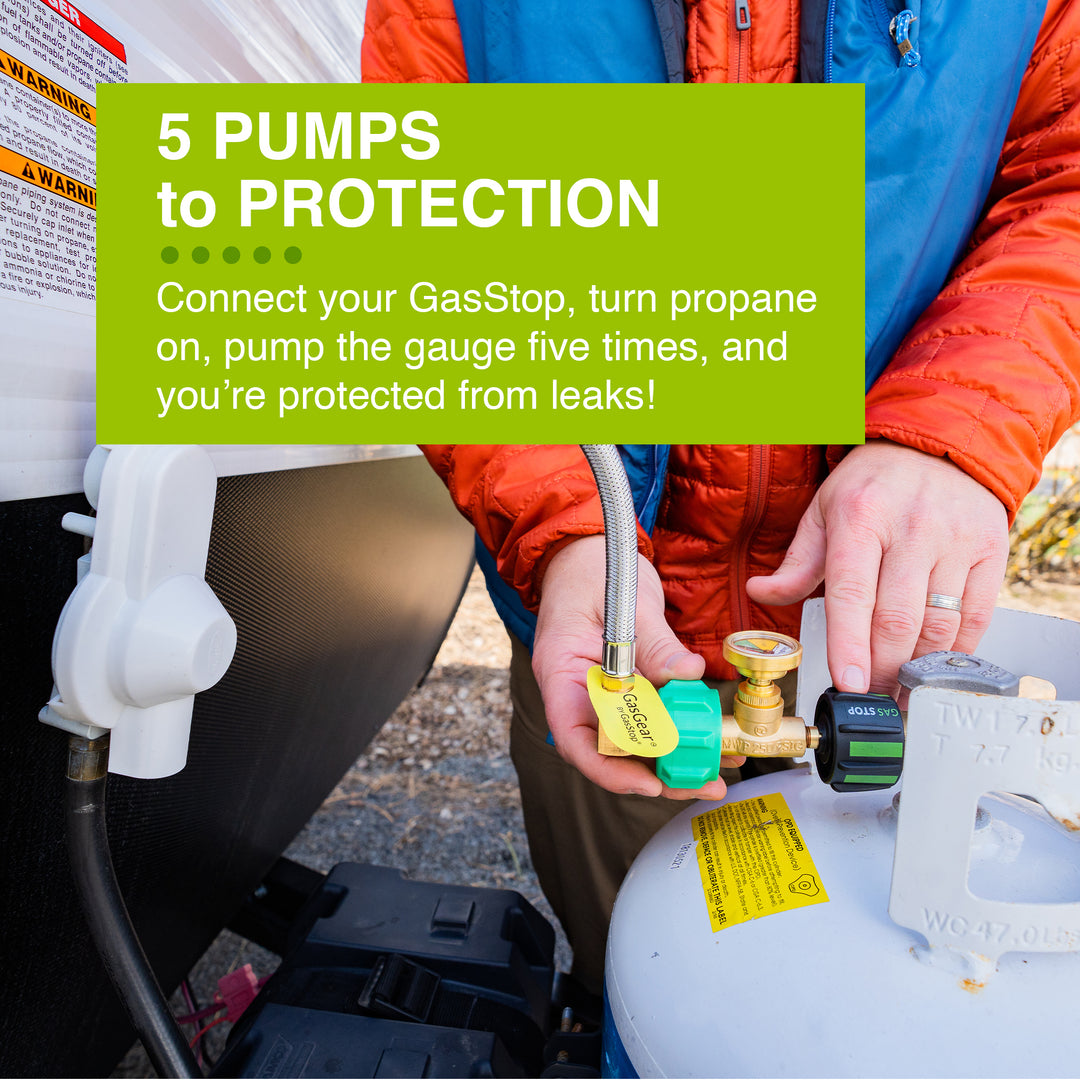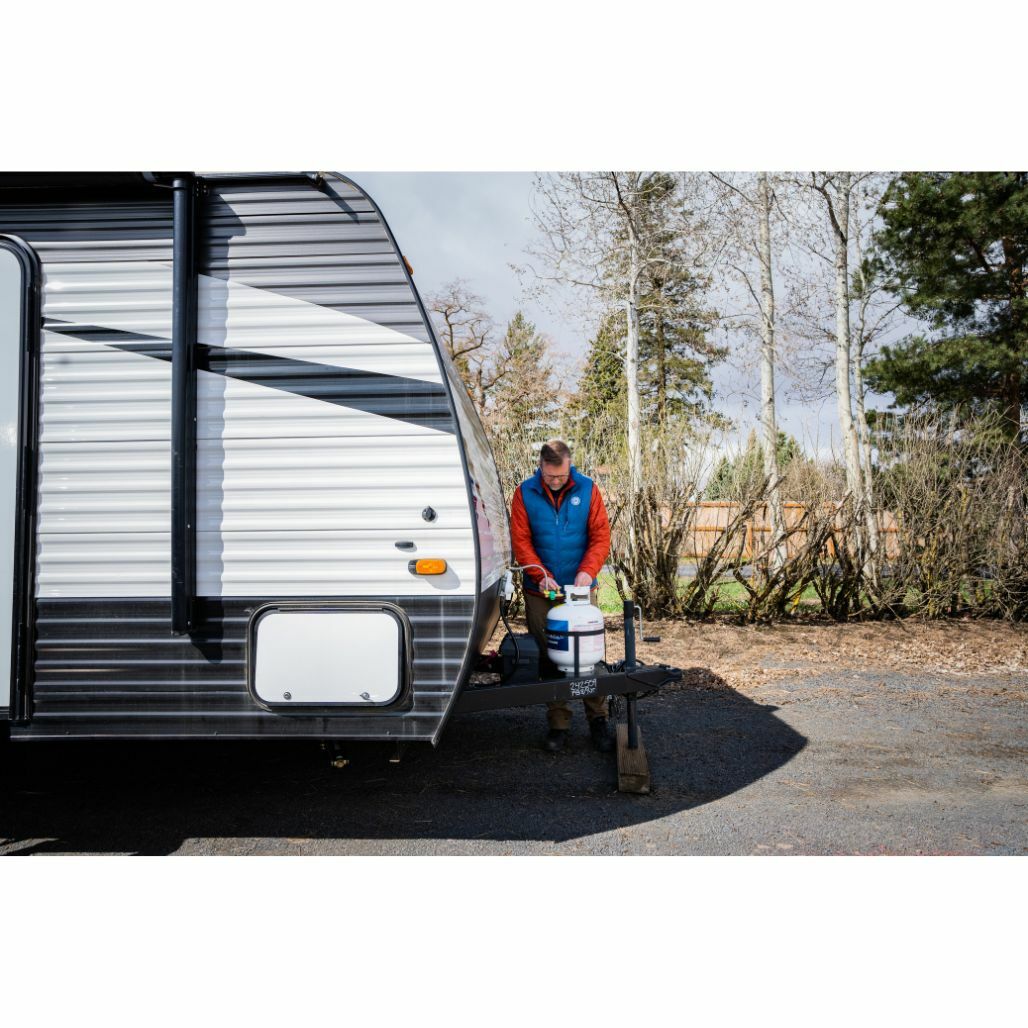 GasStop™ is the only emergency 100% shut-off safety device for bottled and portable propane systems with ACME type connections. In the event of a major leak, GasStop™ will instantly and automatically shut off the flow of gas. This device is designed for DOT propane bottles in your RV. If you have a propane leak in your RV, there is no device that will completely stop the flow of propane into your RV until now. The existing OPD and excess flow valves on a propane tank will not 100% shut the propane off should you have a leak. When you use the GasStop device, you will have 100% confidence that if you have a propane leak the propane will be shut off from your RV immediately. INSTALLATION is very easy. All you do is install the GasStop device directly to the propane tank, and then attach your RV propane line to the GasStop device. Now just prime the GasStop device and you are instantly protected. Remember, if you have 2 propane tanks, you will need to get 2 GasStop devices. GasStop™ is also very useful in helping you detect that minor leaks that occur anywhere in your propane network. When you buy from TechnoRV we will make sure you understand how easy it is to use the device and to understand how to use it as a leak detector.
* Weight: 12 ounces * Dimensions: 3.75 x 1.38 x 2.4 inches * Material: Brass * Warranty: 5 years
* 100% automatic PROPANE SHUT-OFF in the event of a major leak. * Used to test for MINOR LEAKS in the propane hoses, connections, and appliances. * High-quality gas pressure indicator to help manage propane supply. * Highly engineered brass construction, easy to install, and backed by a five-year warranty. * Patented technology that is UL listed and approved.