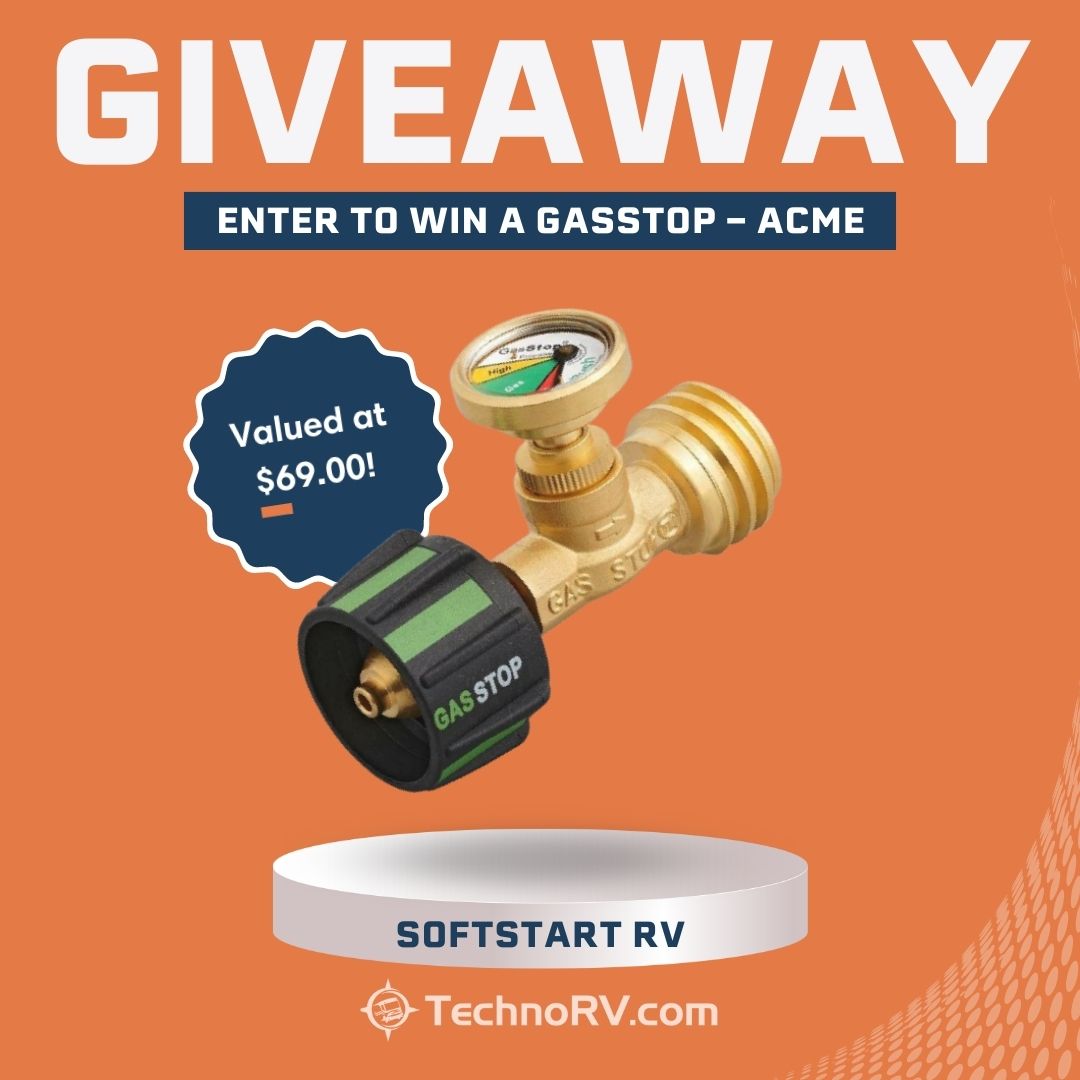 We're giving one lucky winner a chance to win a Gasstop - ACME
Want to win a free RV essential? Between August 17th and August 30th, TechnoRV will be hosting a giveaway for one lucky winner to receive a GasStop ACME.
This product is the only device on the market that completely and totally shuts off the flow of propane when a leak is detected. We like to think of it as the ultimate on-the-road peace of mind.
The GasStop is already a great value at $88, and we're so excited to be able to give one away for free!
Good luck in the giveaway! Our lucky winner will be drawn on September 1st. Stay tuned to see who wins!